As a software development company, we are responsible for creating and maintaining software applications. This includes developing a strong product identity and designing user-friendly interfaces to meet the needs of our target audience. Our team of developers work on coding, testing, and debugging to ensure that the software is of high quality and meets industry standards. We also provide ongoing support for our software, including bug fixes, security updates, and customer service. In addition, we offer consulting, project management, and training services to help clients make the most of their software investment. steps that ensures quality application delivery
Our Scrum methodology teams are equipped to support you throughout the entire process of design, development, and delivery of your application or website. Our scrum team follows a comprehensive process to deliver a superior product, including product design, planning, development, automated testing, continuous release, marketing and analytics. This ensures that the final product is of the highest quality, meeting the needs of the users and is continuously updated to improve performance and user experience.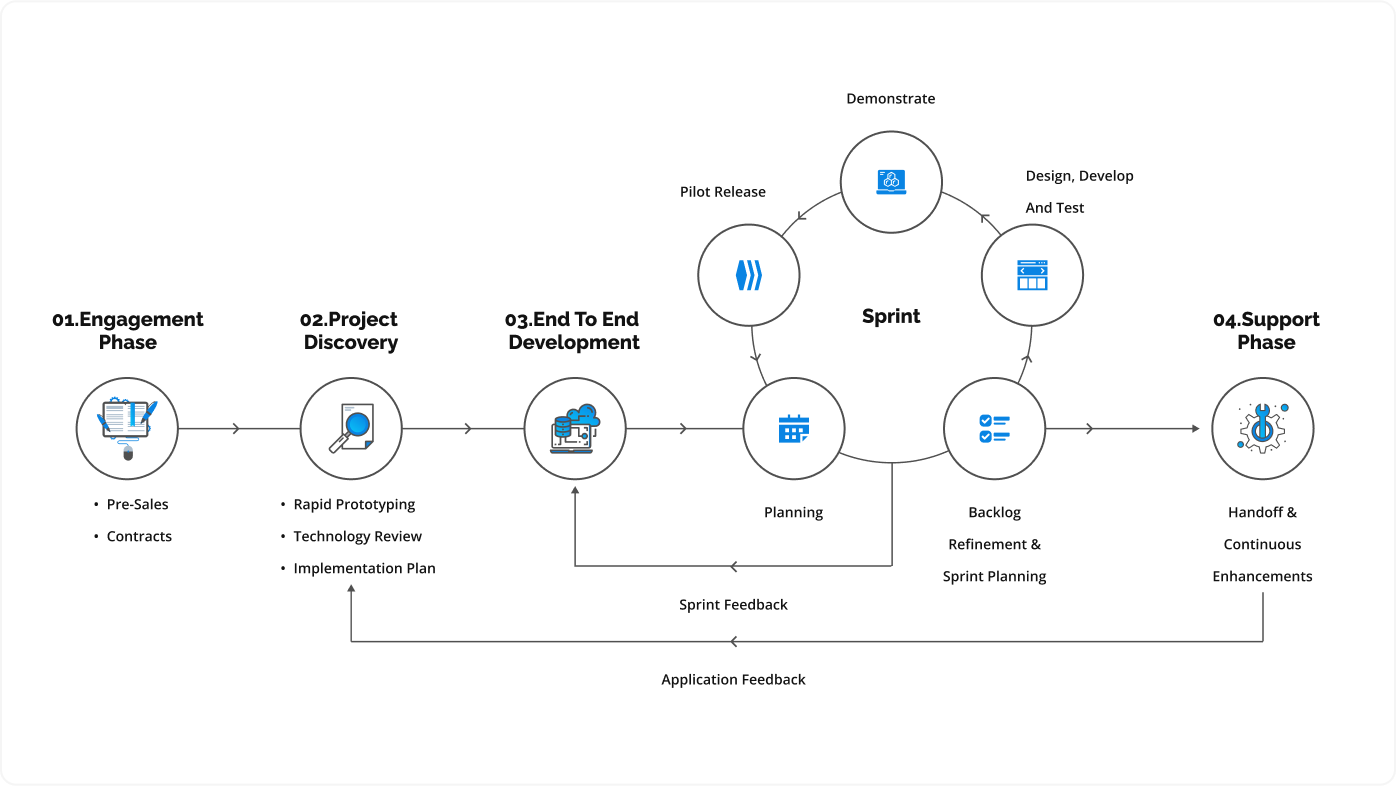 How we start the engagement