Banking application with Your brand™
Prebuilt

Banking And Fintech Application with your custom

Brand
Providing the market with fully customizable, cross platform banking/crypto application including all services and integrations deployed to Google Cloud.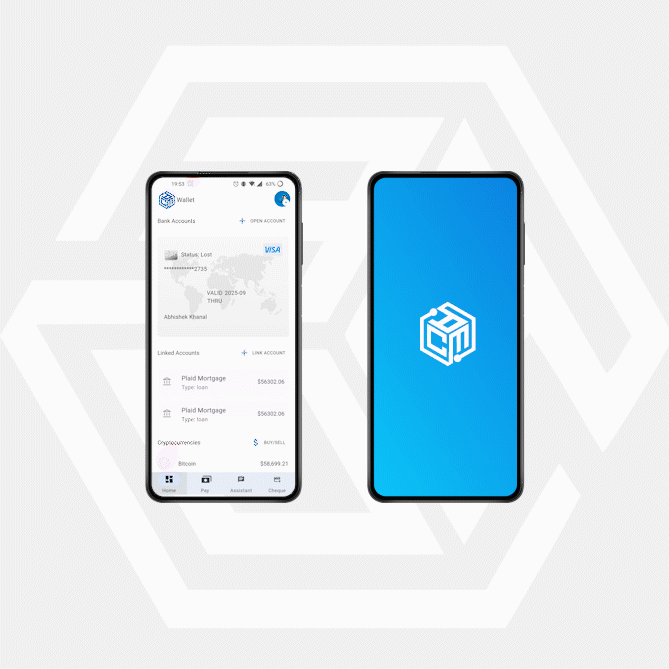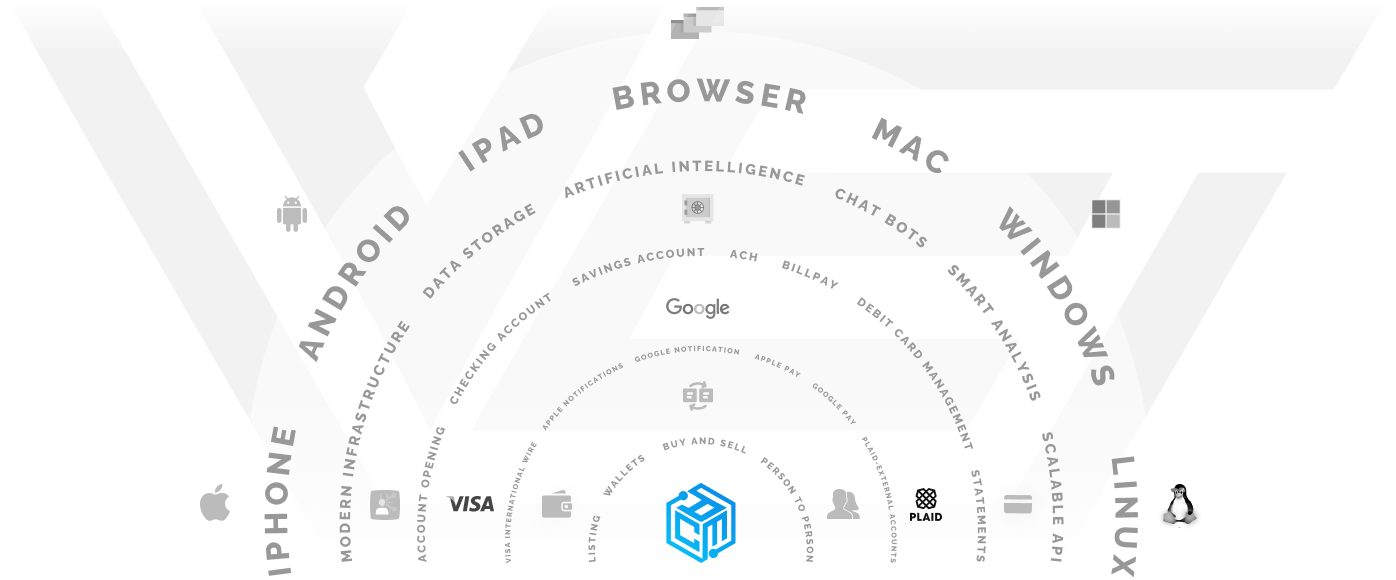 launch
Wallet Application

across all platforms

Let us help you deliver a suite of full featured applications including all backend systems and integrations so that your customers have access to the latest technology. For Fintechs we will take care of the commodity code while you add your product to our core app. For community banks and credit unions let us handle the customer facing apps and integration with your back-end processing so you can focus on helping your customers succeed financially. We include beautiful iOS, Android, Mac, Windows, Linux and Web fintech/banking apps. We also integrate with your back office systems and third parties. We can help you move quickly and safely with our automated build/test and release to the app or beta stores with our automated build and test. Our app can quickly be extended with easy to write Dart code and the Flutter framework. We can cover all the UI development for you and even integrate your systems if needed for some features. We can help with security, compliance, performance and technology headaches for you.
Wide range of
Banking and Fintech

Features
6 easy steps

to build an app with your own branding
Benefits

of Acme private label applications
| | In-House applications | Acme applications |
| --- | --- | --- |
| User interface/ User experience | Manual design of every component in the app. Back and forth communication with the design team and the development team. Subjective debates about the best user experience. | Custom Theme Builder to select your theme and rapidly deploy an intuitive and beautiful application. Every component and flow goes through extensive usability testing. |
| Development budget | Multiple design iterations and over burdened technology team cause delays and skyrocketing cost. | Inexpensively transition your banking operations to use the latest technologies. Access to pre-built and tested banking features. Continuous updates to use the latest tech stack from Google and Apple. |
| Technology stack | Mixture of legacy and new technology with the challenges of integrating. | Private label apps that offer built in functionality which can be enabled and disabled. Single code base for all UIs that is continuously updated. Scalable cloud services. |
| Time to launch application | Custom development can take months or years to build a complex system. | Pre-built applications which are ready to go with days with rapid launch. |
| Operation and maintenance | Constant server maintenance and updates. Mix of support and monitoring tools. | We can be your technology partners. We include wide range of services such as OS updates and security patches. We have continual security and operational monitoring of all systems. Our support tool makes it easy to see and resolve your customers issues. |
dedicated
scrum team

for your custom application
Need an application? We can help with custom software development. Our scrum teams can help you with design, development and delivery of your application or website.
want to talk about your
project?
You can contact us right away or even schedule a meeting with our scrum team including product and technology experts.